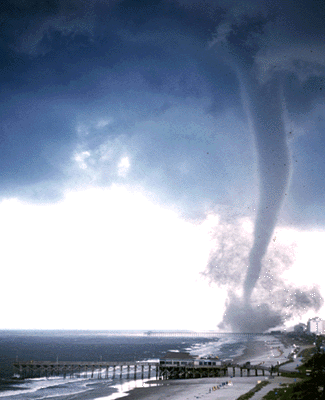 A tornado happened in an Unexpected Place! Toronto! It just happened Recently! Well, If you look at Tornado and Toronto it's similar in Spelling! The Tornado didn't look like the one in the picture.
Click Here for A picture Of what the Toronto Tornado really looked like!
If that doesn't work copy and paste this link!


http://www.theglobeandmail.com/news/national/toronto/tornadoes-touch-down-in-ontario/article1259080/


So, This is really quite scary because this has not happened for a long time.
Plus, Canada's wonderland was really close to where the Tornado happened.
What if someone was on the Behemoth and got knocked over by a tornado?
Falling Hundreds of Meters!
Keep checking The Globe and Mail for more Updates about this Disaster!
But if you look at the picture it didn't really look like a tornado!
I would put this in the Deadly Not Looking Like Tornado's Section!
This is Neko and Teko reporting from Toronto!